$8 Domestic Shipping on all Home Decor!
Your furniture is calling and the gossip is HOT!
Because the words phone & gossip are pretty much synonymous, this piece of furniture is known to be identified interchangeably between the two. A gossip bench (or phone table!) is piece of vintage furniture that was of 'must-have' popularity around the early 1950's. It is one single four-legged unit that offers a seat on its one side, sometimes with a back rest, and a table top surface fit for a rotary phone on its other. Because the piece centers around the use of a home-based telephone, it's safe to say that they are no longer in production and that any one you happen across is a confirmed vintage article.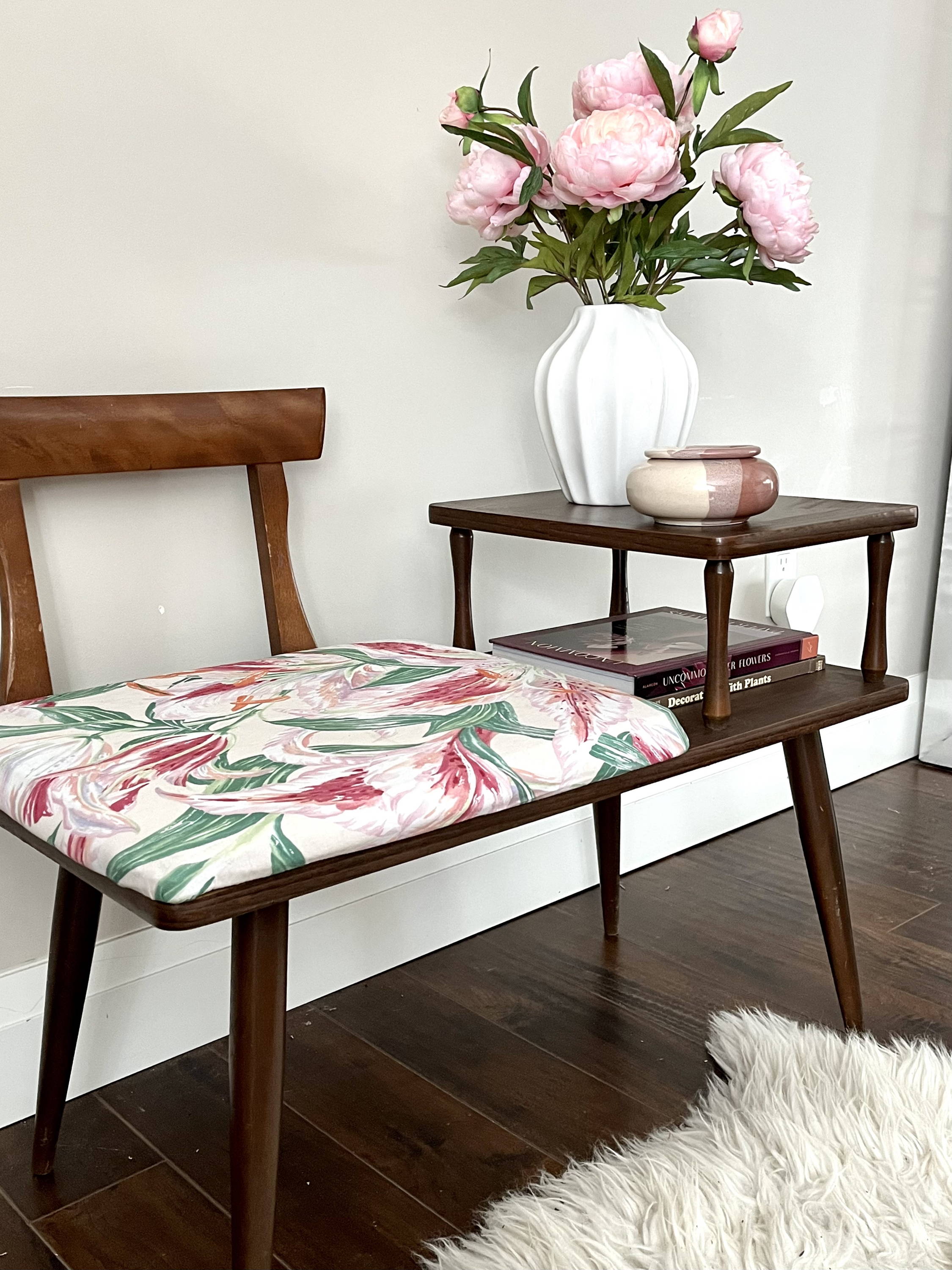 mid century modern phone table with tapered legs and wood frame
Yes. The gossip bench was invented just after the telephone was at the tail-end of the late 1800's. It was crafted as a solution for the storage of what was once—believe it or not— an impossibly clunky piece of technology. As the telephone began its rein over the household as a point of communication beyond a family's four walls, parking up next to it meant a moment to kick up your feet and comfortably chat with whomever was on the line. The telephone was at its height of popularity between 1930 and 1950 once the ownership of a home telephone became more common. When telephones began their (what turned out to be impressivly long journey--hello iPhone) to reduce in size, home phones went from tabletop to wallmount rendering the temephone table useless but making it one of the most iconically mid century furniture pieces known.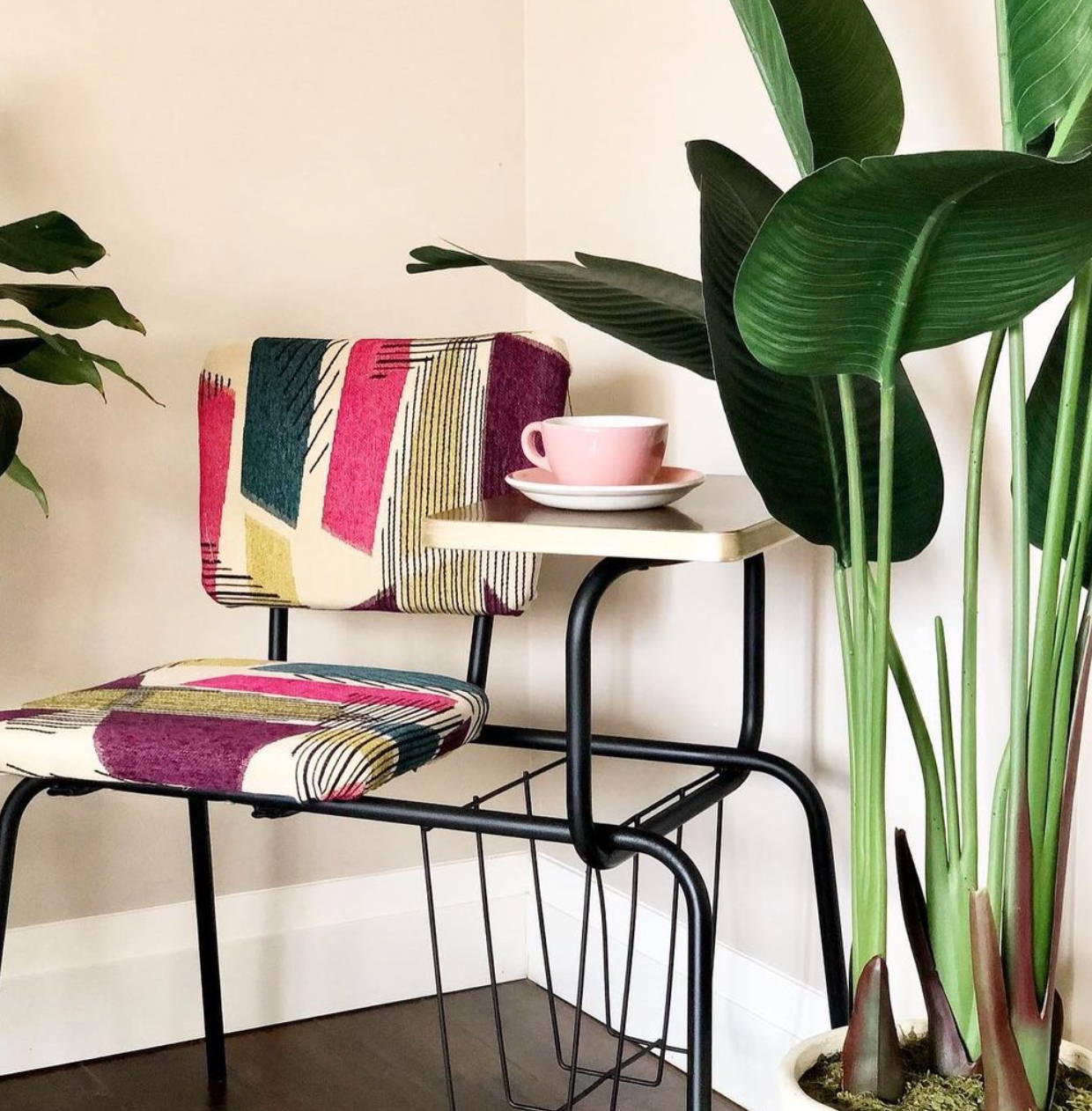 Do you ever pick up something at a yard sale and quietly converse with yourself whether what you're holding is actually vintage? You use that kind of ask, kind of tell tone because you're not quite sure and while some factors check out, other detail derails your certainty. 
Despite living in a world where phones slide neatly into a pocket, telephone tables remain a coveted piece of furniture. This is because they are so obviously obsolete, and have been for decades, that each one seen is guaranteed to be a vintage or antique piece of furniture. Think of them as a more trendy and less common version of that wood and iron Singer sewing machine your mom won't let go of. Gone are the days of it serving its intended purpose, but it's still a heck of a piece.