"the least you could do is set the table"
(heard every weeknight by your 8 year old self)
Remember when setting the table was a nightly chore requested of us by our parents? At eight, it was a job we considered stressful unbeknownst of what our future, working selves would later face. At 18 it was a job we barely showed up for, how much cooler it was to help friends mom instead of our own. Now whether 28 or 58, setting the table has been rebranded into a marketable talent earning heart after heart, share after share and in some cases even a pretty paycheque. 
When you hear the word landscape what comes to mind? Is it Bob Ross' world renowned talent for making oil slathered brushstrokes mistook for photography? Is it a word that signals fear of a strong, politically charged conversation about to take flight among friends? A landscape is the visible features of an area of land and how those features coexist among others in the same space. Whether you use the term as a frame of reference for the Sahara Desert or to describe the rise and fall of Donald Trump, adding this pseudo-suffix to a word introduces a new concept and dining table decor is no exception. Where the deep green forest is a woven jute runner, and a four course place setting is the bustling river beside, a tablescape is a term used to describe the artful and decorative implementation of levelled-up table setting. 
We hear tablescape and our minds tend to run away from us and toward the dark abyss of "how could Instagram posts about your divorce have afforded you a Celine bag?"  This is because the term tablescape is wildly trendy among the likes of verified bloggers, socialites and home decor kingpins—the blue check type if you will. The fact of the matter however, is that you don't need to have $196 Black Rooster placemats to hold an iron in the fire among talented tablescapers. You can absolutely landscape a dinner table and vintage place settings are a great place to start. 
Shop Our Vintage Tablescape Touches
Placemats Placemats are a double feature as they serve a tabletop with both safety and style. Texture and colour are the points to focus on as only the outer edges are what we see at a fully set table. Remember mounting text on science fair project boards? Placemats are the grand difference between those who would glue the paper directly to the board, and those who would first mount it on a pop of coloured construction paper. 
placemats needn't always be subtle. These Lincoln Wakefield florals ($45) are anything but!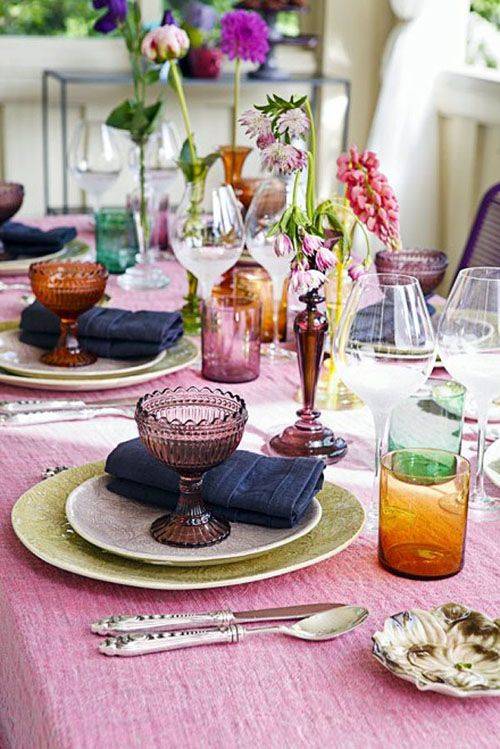 Plate Variety Don't get it twisted! As droolworthy as your menu might be (or the cardstock teaser you've placed at each guests seat,) guests still notice dishes. What you need to remember is that dishes should match horizontally but not always vertically. That is to say when you glance down your table each setting should use the same main dish as its neighbour, the same bowl, salad and so on. However, at each place setting there is no need to use pieces entirely from the same set. Mixing different colours and patters in a place setting creates depth and is an easy way to invite different colour in.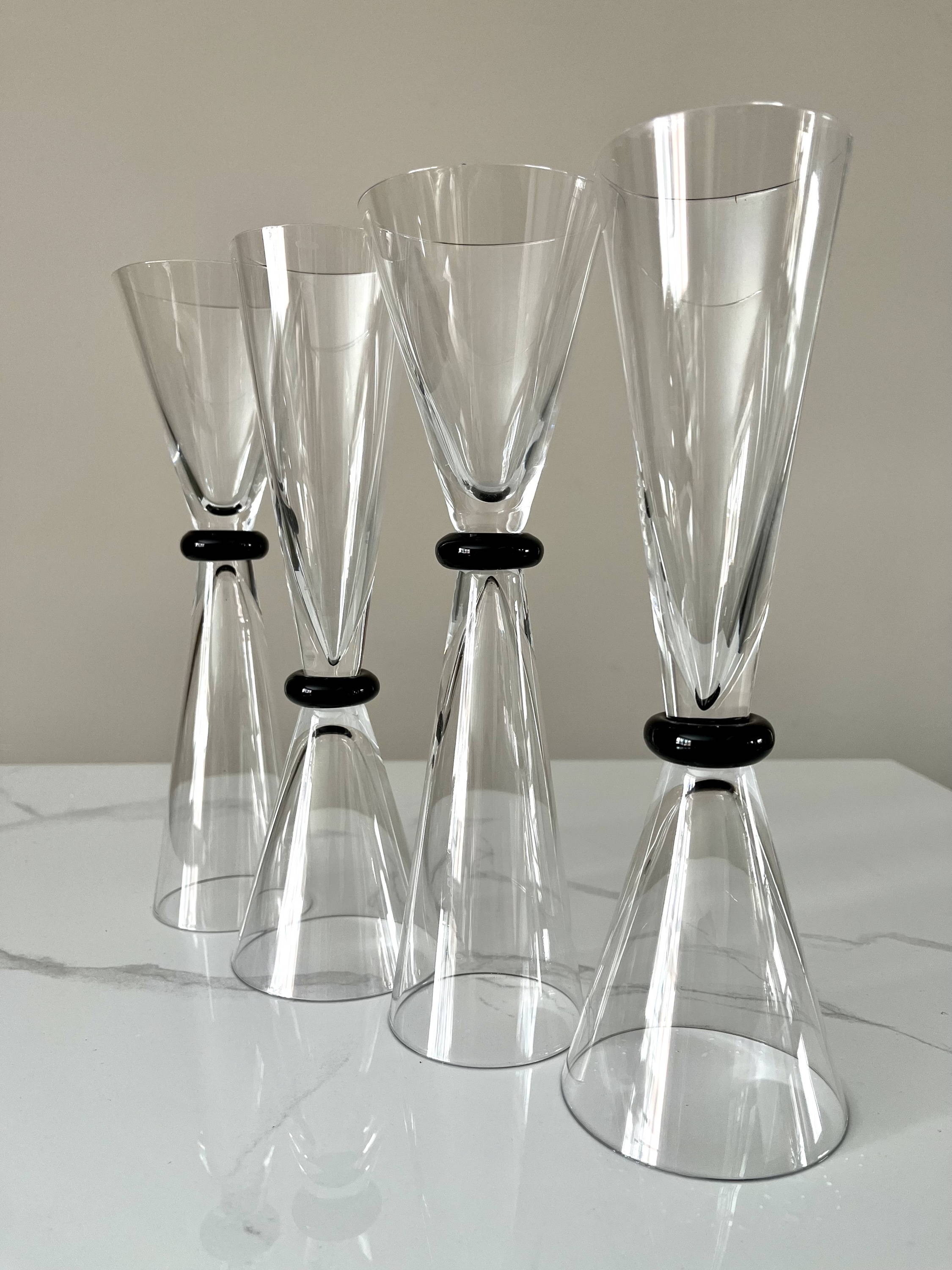 kill two birds with one stone using our very 80's double sided cocktail glasses ($52)
Glassware Let's be honest; half the fun of dinner parties are the flowing drinks. From a starter martini to your table wine, to a digestive coffee after the fact, your dinner table is basically a runway for your trendiest collections to display themselves. At minimum, your tablescape should offer each guest a wineglass and a water glass and just like your dishes, these needn't match each other.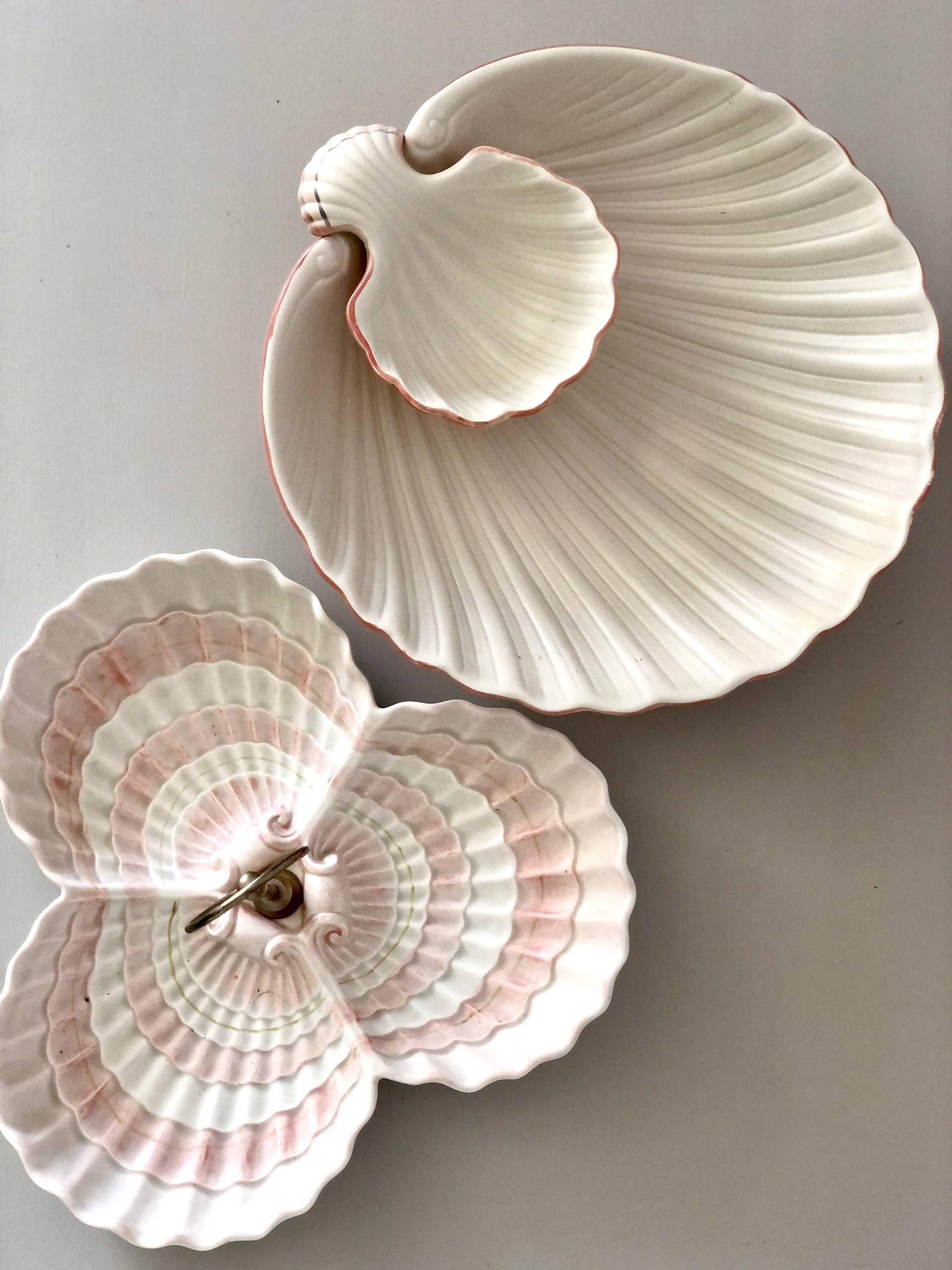 And as for the Centre of Attention, bigger doesn't mean better! Jumping back to that money-bags-blogger, we know not everyone is working with a Last Supper length dining table and that's okay--any tablescape can be tricked out with the right use of space. On family-style nights, consider the use of statement worthy serving dishes and tiered towers. Giving guests something to ogle in addition to the meal you've prepared will mean more praise for your accute detail as well as the satisfying strikeout of centrepieces from your to do list.