---
Something monumental
has
happened...

---
We've just wrapped on our last dinner of the year featuring wine as the undoubtable party glue. In other words; for the first four-ish months of the year wine is our go to beverage at family dinners, social gatherings, or even just particularly rough Tuesday's. It's light enough that we're still keeping an eye on hot girl summer, but bold and strong bodied enough to warm us up while the weather is still deciding on its mood. 
But that's changed. The next long weekend at bat will be Victoria Day (yes, that's May two-four) and you're lying to yourself if you think a corkscrew is invited. Summer is all about the pursuit of cool. We want to stay cool, sip cool and look cool while we do it. Goals include strutting the streets in luxurious linens free of back sweat and maintaining a blow out for more than a few city blocks and when those two tougher battles beat you, exhaling into the delightfully crisp carbonation of a cool cocktail is the perfect antidote.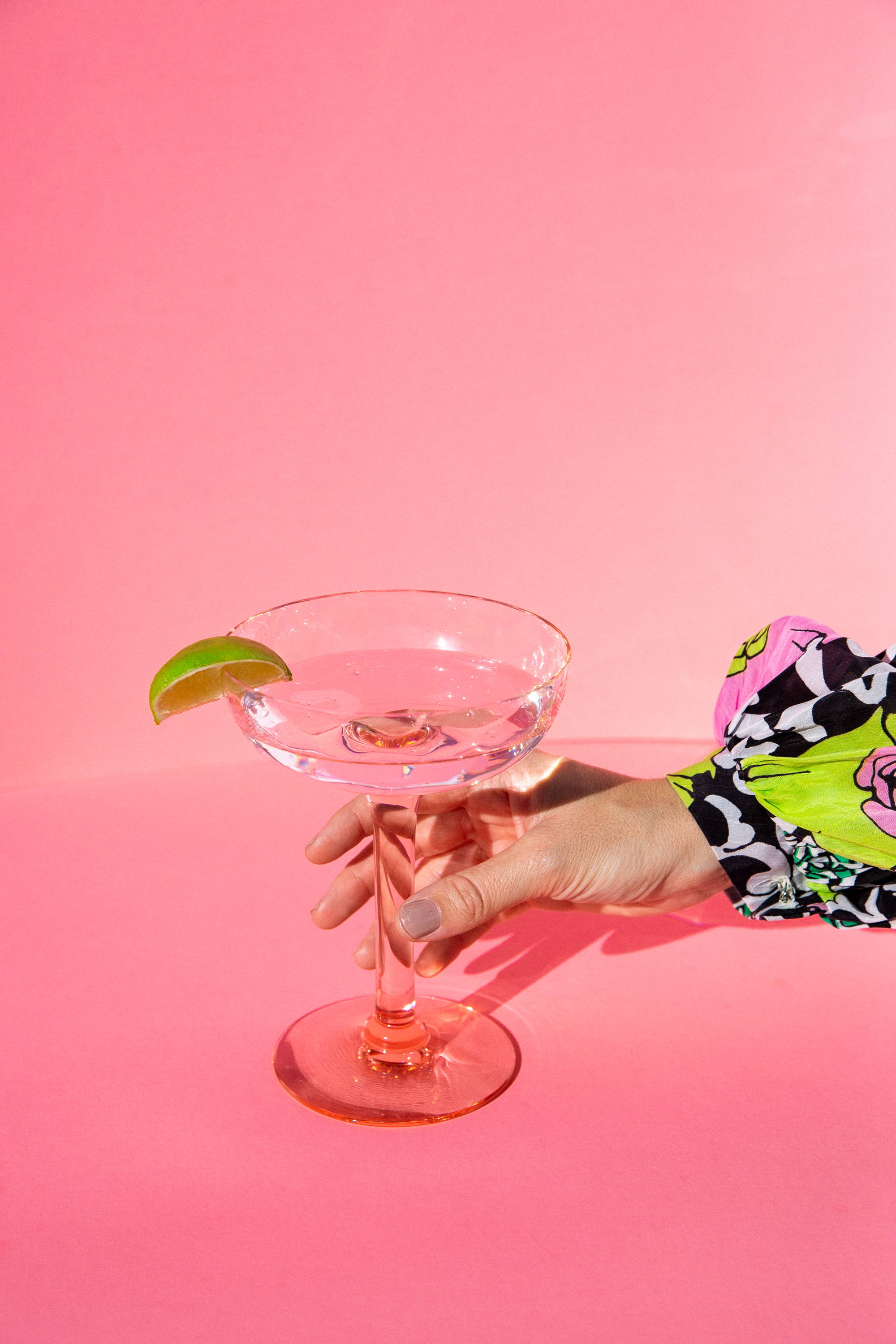 Having a carafe to call on whether guests arrive in bulk or it's just you and a pal letting loose can be both a time saver and a style amplifyer. Picture this; your patio chill spot is set with string lights that took you forever to source, an assortment of ecclectic seating options from papasan chairs to plush floor pillows and a giant sized circle table ready to house all the evenings favours. When it's time to flash your fabulous frenzie clad in hashtags and shoutouts, are cooler bottles really what you're going to let take center stage? Bacardi Breezers certainly offer a pop of island flare in their tangy orange hue, but you can do better than that, adult.
When style and function marry, they produce a highly coveted concept among home decor. When you produce one expertly crafted cocktail then multiply the recipe to yeild eight, you just schooled function. When you generously pour your craft over a base of ice sitting in matching rimmed and garnished glassware, function and style have now found eachother.
When style and function marry, they produce a highly coveted concept among home decor.
Sunday Stroll
You've started thinking about pedicures, about trying a little harder with satan and his girlfriend (diet & exercise) and of course the closer and closer need to grab razors next time Shoppers Drug Mart is on the agenda. Suffice to say, you've got summer on the mind and while caring for yourself is most important, setting thirst traps for your patio parties starts with fresh cocktails and head turning service.
Make s/s'22 especially juicy with one of our
vintage beverage services