Start with a shiny surface.
Stone in the home is timeless. It's a safe bet for everything from product backdrops to spa inspired showers and even the floor we're dragging our soaked-because-uggs-aren't-made-for-winter feet across.
The desire for these smooth, clean surfaces extends far beyond the five digit pricetag of a home improvement and has recently been making it's way into our private lives under the guise of a trendy must have in furniture.
We're talking about Travertine. Above being a heavy-hitter crossword clue, Travertine is the proper name used for those marble-like furniture pieces you see all over Instagram. Often Travertine furniture shows up in the form of a stone base with a glass surface but if you're extra lucky, you might be able to score one that is stone and stone alone.
Travertine furniture is as popular as ever right now and while our parents may scoff at its memories of 1980, small business retailers watch it fly off the shelf (figuratively, it is stone after all) as quickly as they post it. You needn't dig an especially deep Instagram hole before coming across a shop carrying the trendy T but if you're looking to expand your network, Clover (@shoppe.clover) is a droolworthy places to get your fix.  
"[Travertine] has been making it's way into our private lives under the guise of a
trendy must have in furniture."
The simplicity in the designs that Travertine often produces paired with its neutral tones and exceptional durability make it an excellent candidate for high traffic areas. This is because Travertine is quite literally rock that forms surrounding hotsprings as if we weren't already getting spa vibes. Even more relaxing? Pieces are often manufactured using one single piece of stone eliminating the busyness of hardware and the chance of any adjoining pieces splitting.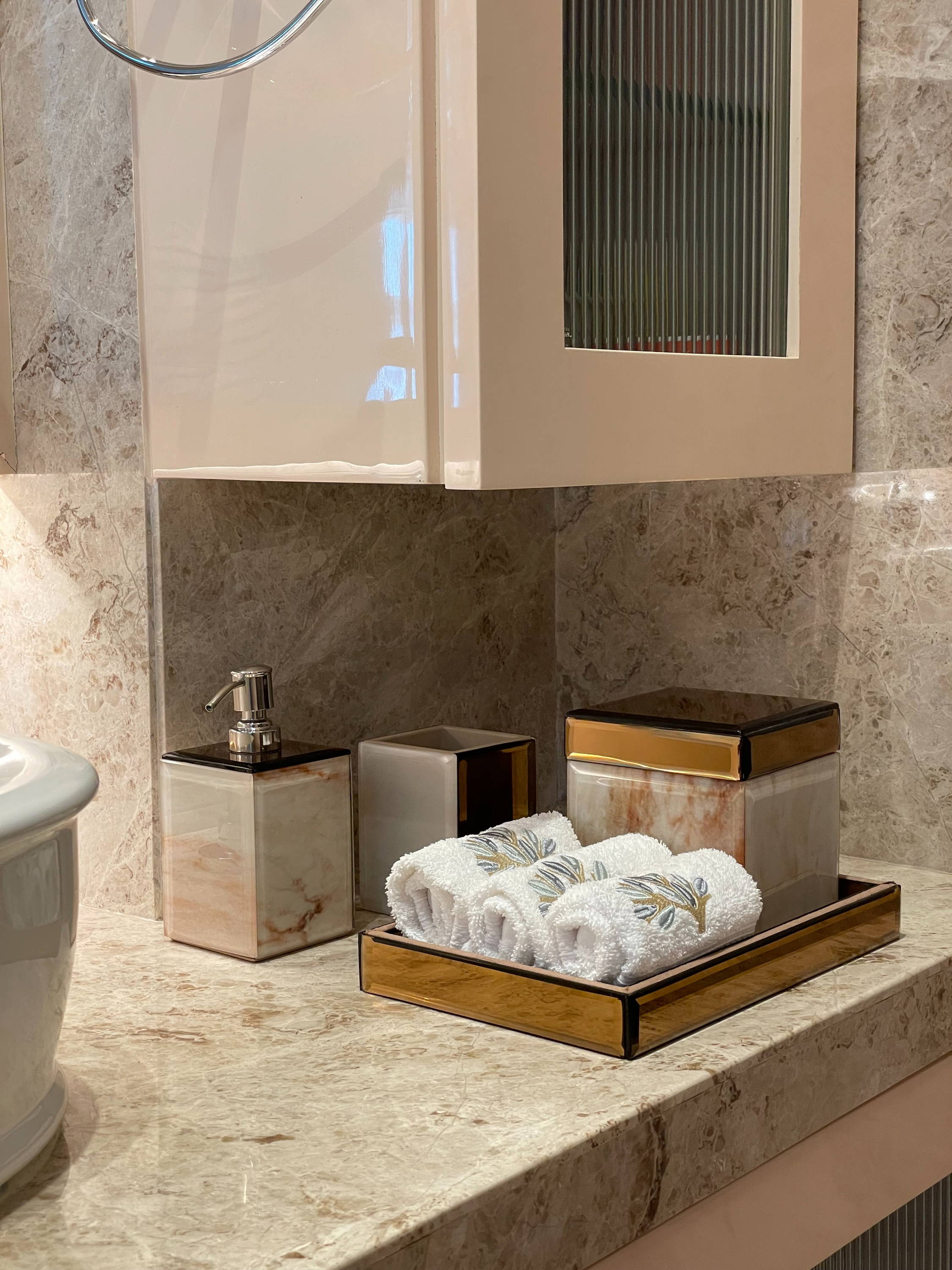 So between it's contribution to calm in your home, it's european hotspring origin and it's vintage aesthetic, has your high kicked in?